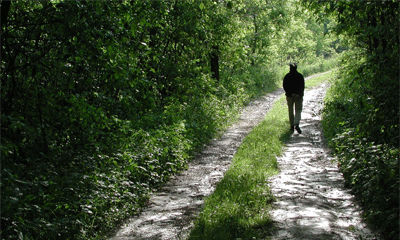 Poems about Leaving Someone You Love
Poems for Farewells and Goodbyes
I hold it true, whate'er befall;
I feel it, when I sorrow most;
'Tis better to have loved and lost
Than never to have loved at all.
~ Alfred Lord Tennyson

Is it really true that it is "better to have loved and lost then never to have loved"? You will get different answers to that question depending on whom you ask. But one thing is certain, at the moment you are saying goodbye, when the pain is so bad, many will say, "NO! I wish I never met them! This pain is too much to bare." If you are in this situation, take heart and know, that one day in the future, you to may say, "It is better to have loved and lost then never to have loved."

By Joshua Wayne Farmer
I am nineteen years old and I live in Wichita, Kansas. I have a broken mentality in which I use in my writing. Each poem takes approximately a half hour to an hour. I seek my weaknesses, develop my weaknesses into strengths, and then develop my strengths into hobbies; showing the world that anyone is capable of achieving anything they set their minds on. "The Impossible is ignorance. If you do not know, do not say it cannot be done." - JimmyJosh Farmer
Holding my hand, lying in my lap,
Calling me closer, tightening her grasp.
Her face in the sand, water cold and black,
Reveling her last words, and never coming back.
Enraged, I cry. Heartbroken and sad.
I want her in my arms. I want her real bad.
As my tears escape, holding her embraced;
It will never be the same. Only in memory she will remain.
Visions of her play, as the sky becomes grey.
In life, I am a slave. I love, and death takes away.
I cry out her name, as the clouds begin to rain.
Keeping her close, and suffering intense mental strain.
A burial is absurd. No option to burn.
Her soul may be gone, but I will not leave her.
Her voice fills my mind, repeating the pain.
Without her by my side, how could I be sane?
Her colors begin to fade, as the night ends the day.
The wind begins to breeze from the darkened sea.
I take her to the water, missing her every step.
I sink down right beside her, lying until death.
I did not want to leave her. She was my only love.
I could not live without her, departing up above.
Although she cannot see me now, I watch her in the light.
I lost my life beside my wife, the night she said goodbye.