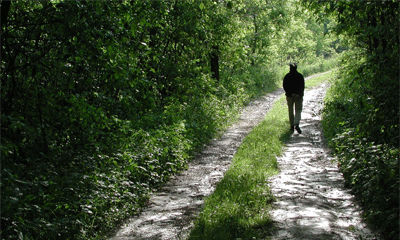 I hold it true, whate'er befall;
I feel it, when I sorrow most;
'Tis better to have loved and lost
Than never to have loved at all.
~ Alfred Lord Tennyson

Is it really true that it is "better to have loved and lost then never to have loved"? You will get different answers to that question depending on whom you ask. But one thing is certain, at the moment you are saying goodbye, when the pain is so bad, many will say, "NO! I wish I never met them! This pain is too much to bare." If you are in this situation, take heart and know, that one day in the future, you to may say, "It is better to have loved and lost then never to have loved."

By Samara
This is about my beautiful friend who has been the light of my life until I had to move away, she was devastated she was my other half.
I think that you should know
That we'll be miles apart,
But even though it's far,
You'll still be in my heart,

At times you might remember
Or maybe you'll forget
The fun times we had together
In my heart the memories set

I know you'll find new people
I hope I'll stay your friend,
And if you do forget me
I'll remember you to the end,

One day we will find each other
And live out our dream
To live together like we planned
Well always be a team

I will always love you
Through the good and the bad
You will be remembered
Please just don't be sad...