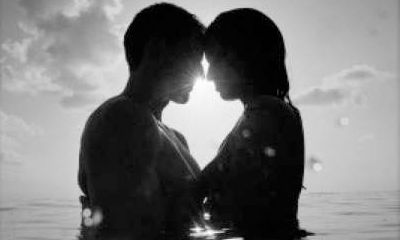 Sexy Love Poems
How does a couple continue to kindle the spark of romance after years of marriage? Couples have always struggled with this. What is the definition of romance? Any act that helps a couple feel that they are more than roommates and that reminds them of the special feelings that they hold for each other deep inside is a romantic gesture. Feelings of love are often hiding just below the surface. All it takes to bring these thoughts out is some thought about what will make your partner feel loved and sexy.
This poem is just one of the many inspirations that came from this love that should not be.
When you asked me what it is about you,
I couldn't tell you why.
It has taken me till now to discover,
Why you make me feel so high.

It took a glance from you,
Hypnotic are your eyes.
Now I donít want to be without you,
Feel like you could tell me no lies.

One soft smooth touch,
Then your voice in my ear.
I am powerless against your spells,
Donít say things you think I want to hear.

I tried to resist it,
Pushed you away.
I am spoken for,
And feel I have to stay.

Trapped when you hold me,
Tight in your arms.
Kiss my lips gently now
Use all of those charms.

From that first smile,
Which seduced my soul.
All this passion is now,
Out of my control.

I will savor every taste of you;
Love to bite your lips.
I lust to grind on you,
Quick moving of my hips.

You take me to places,
I am sure I have never been.
All you have to do,
Is move your hungry hands over my skin.

While memories of our time,
Drifting through my mind.
Brings out things in me,
I didnít think Iíd find.

Is this inspiration in my heart,
Why we are put here to live?
Or is it only the temptation from your voodoo,
Forcing me to give?

If this were not meant to be,
Could you please tell me why?
The thought of you not in my world,
Makes me want to cry.

They say opposites attract,
Speaking of our signs.
The Venus moon is upon us now,
Taurus sure to fall for Scorpios lines.

Read again carefully,
For these are tender words you shouldnít miss.
I have opened up to you here,
Then sealed it with a kiss.