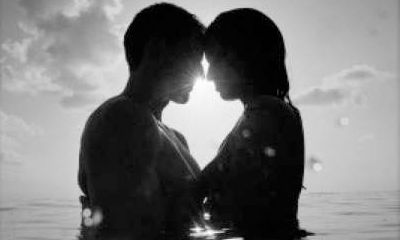 Sexy Love Poems
How does a couple continue to kindle the spark of romance after years of marriage? Couples have always struggled with this. What is the definition of romance? Any act that helps a couple feel that they are more than roommates and that reminds them of the special feelings that they hold for each other deep inside is a romantic gesture. Feelings of love are often hiding just below the surface. All it takes to bring these thoughts out is some thought about what will make your partner feel loved and sexy.

By Pilar South
LOVE is the first time I knew you and never deserted me, now that I met you again, for over a decade you are still the one.
You're a ray of light-
solidly grounded in my heart.
My fiery feeling -
more physical, more cerebral, more enduring, and more thriving
for over a decade now and beyond.
It is limitless and boundless
yet securely contained.
The transient rendezvous -
fills the cup of my impoverished heart
It pours invisible yet immense radiance
Across my entire universe showing a hue of scintillating indigo.
Amidst the colossal wrench of utter sadness and unshed tears,
You never cease to kindle
an opalescent happiness glowing with warmth and cocooning my heart.
Unleashing the glare of reality
Living in my infinite created dreams.
LOVE is the very first time I knew your name- then never deserted instead equipped to inhabit my human mind.
Pardon me and my love .
The rest is for me to articulate the One Above.

I love you everyday and forever .