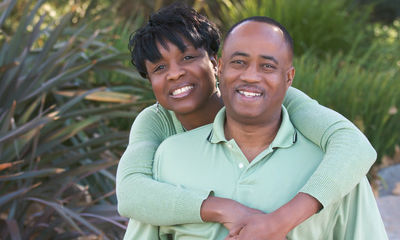 Poems about Husbands
Husbands are every woman's shelter from the storms of life. They inspire us, they empower us, and they bring out the best in us. We look to them for support, protection, and most of all love. We crave their gaze, their words, their touch, their kiss. Looking back on the start of a relationship, and contemplating how time has passed since, the love we feel for our husband evolves and matures. We begin to take note of the fact that our two lives have become intricately interwoven and we can no longer imagine living life without the love of our husband.
I met the love of my life when I was a young child We never expected to be together and have a family. But 20 something years went by and we found ..........
Read Complete Poem

Such a lovely combination: music and love; A husband serenading you with his guitar!
Read Complete Poem

My hubby is in the Military and when I was pregnant with our third child he was in North Carolina for a while. He sent me flowers for Valentines Day. ..........
Read Complete Poem

I wrote this because I miss my husband everytime he is not around, and sometimes it hurts to see him go because I think that if he leaves I may never ..........
Read Complete Poem

I wrote this for my husband the year before we were married
Read Complete Poem

I wrote this after me and my hubby had a fight and I spent my night on the couch
Read Complete Poem