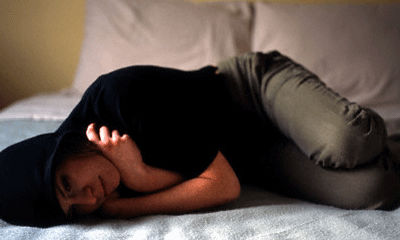 Missing You Poems for Him or Her
Being in a relationship is an all consuming affair. Whether your relationship has ended, your lover is away, in jail or gone for a while, you are now dealing with a large void in your life. An excellent way to deal with these painful feelings is through poetry. Sharing a poem with your lover or just reading poetry expressing how much you miss them is therapeutic. Grieving for your loss is a long process including denial, anger, bargaining, depression and acceptance. Support from family and friends can be invaluable. Take all the time you need.
I was missing my boyfriend this night, he was out of town working.
You were on my mind when I woke up this morning.
Remembering your smile
I guess the next time I'll see your face
Might take a little while.

I was remembering your arms around me
The way they always felt warm
And having you right by my side
I completely felt no harm.

I was remembering your voice
It makes my heart skip a beat
but without you my love
my body feels so weak.

I was remembering our times
all the good and bad
the funny times you cheered me up
and especially the sad.

I was remembering your eyes
how they always meet mine
remembering all the things you do
to make my life worthwhile.

I was wondering when we'll be together
when it will be just us two
I guess I'm just missing you
more than I usually do.