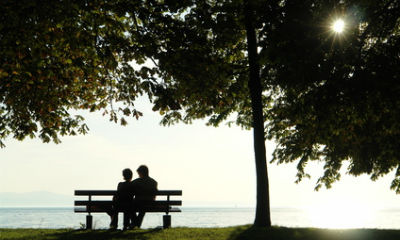 Lovers who are friends are more then lovers. This is about two people that will do anything for each other. The relationship has passed almost into the realm of a blood relative. Lucky are those who have developed such friendships. They should be as careful with them as if they are handling the most delicate of things. These relationships are rare and only exist between people who have an inherent soul connection. There are few people lucky enough to form this kind of relationship.
Friendship Love Poems: 1-12 of 12
1

By Yazmine
I wrote this poem when I fell in love with one of my friends.
Read Complete Poem


By Cameron
I wrote this poem when thinking of the person that I love most.. and after reading the special one she made and read to me
Read Complete Poem

This was a True story in my life, my bestfriend told me she loved me, and I was in love with her for years, and finally got to admit my love for ..........
Read Complete Poem

I have know this man for a long time, We tried to date before but somewhere in time it kind of went wrong. Who would have ever guessed he would be ..........
Read Complete Poem

True friends can turn into true lovers, most women love to say, friends first, this poem talks of just that. It's a wonderful thing to be friends ..........
Read Complete Poem

Friends and friendship are the two things we can't live without, it is the glue that keep our lives together, true friends are for ever, you can be ..........
Read Complete Poem

Your lover can't read your mind, let him/her know you are thinking about them and how often, give them that confidence in you and show them that you ..........
Read Complete Poem

This poem is about someone whom I never want to loose in my life...My love, My life, My everything......My destiny...
Read Complete Poem

Sometimes we find what we are not looking for, when you do and it's right for you, then accept it, give of all your love, you'll be glad you met ..........
Read Complete Poem

Before I realized that the perfect guy for me was there all a long, we built a long and lasting friendship. It took us both some time to realize we ..........
Read Complete Poem

The desire for the one you love can be very high at times, letting those desires be known can only add strength to the relationship, while showing ..........
Read Complete Poem

When you realize you love someone, but it's to late for the truth to come out, so you must move on and wish the best
Read Complete Poem

Friendship Love Poems: 1-12 of 12
1