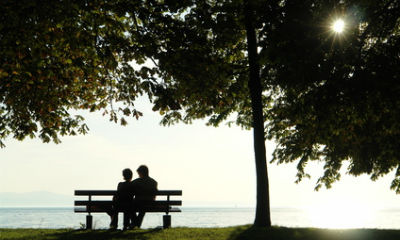 Poems about Friendship Turning Into Love
Poems for Lovers who are also Friends
Lovers who are friends are more then lovers. This is about two people that will do anything for each other. The relationship has passed almost into the realm of a blood relative. Lucky are those who have developed such friendships. They should be as careful with them as if they are handling the most delicate of things. These relationships are rare and only exist between people who have an inherent soul connection. There are few people lucky enough to form this kind of relationship.

By Yazmine
I wrote this poem when I fell in love with one of my friends.
I never really knew you,
You were just another friend.
But when I got to know you,
I let my heart unbend.
I couldn't help past memories,
that would only make me cry.
I had to forget my first love,
and give love another try.
So I've fallen in love with you,
and I'll never let you go.
I love you more than anyone,
I just had to let you know.
And if you ever wonder why,
I don't know what I'd say.
But I'll never stop loving you,
each and every day.
My feelings for you will never change,
just know my feelings are true.
Just remember one thing,
I Love You!!!
Rate, Comment, Share - Go To Poem Page


By Cameron
I wrote this poem when thinking of the person that I love most.. and after reading the special one she made and read to me
You changed my world in the blink of an eye
That is something I cannot deny
You changed me from the worst to best
That is why I treasure you
You just don't know what you have done for me
You even pushed me to the extreme
You are an angel sent from above
For me to take care of and shower with love

When I'm with you I cry not a single tear
And your touches have chased away all of my fear
You have given me a life that I could live worthwhile
It is even better everytime that I make you smile

It so magical those memories we've made
To bring back my sadness that always fade
Now my life is a dream come true
It all began when I laid my eyes upon you

Now I have found what I am looking for
It's you and your love and nothing more
You always have me going back to you and walking
I ask myself how we every got to talking
In my body my heart still may melt
In my life something I've never felt

I wish I could talk 'till the end of day
But now I'm running out of things to say
So I'll end by the line you already know
"I LOVE YOU" more than what I could show.
Rate, Comment, Share - Go To Poem Page

This was a True story in my life, my bestfriend told me she loved me, and I was in love with her for years, and finally got to admit my love for her, it was the best feeling in the whole world.
The first time you said "I love you",
My heart started beating like a drum,
My ears started ringing,
I can't believe what I've just heard,
What I've just witnessed,
Our love is finally showing,
This is one of those moments,
where you completely took my breathe away,
But I managed to say,
"I love you too".
Rate, Comment, Share - Go To Poem Page