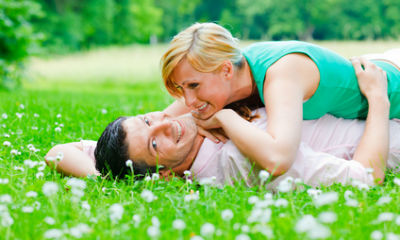 Love Poems for Him Or Her From The Heart
Love is universal. It unites humanity as one big family. Truly, it doesn't matter where you find yourself in the world, you will find people in love. While customs may vary, in love, nationality, language and culture don't matter. Love is something that we all desire. It forms a part of us no matter what corner of the world we come from. Sometimes two people may fall in love and even marry without even speaking the same language. That is the power love has to unite. It can unite two people or families or even nations. Therefore, let us all give our best in love. Just maybe, we can make a small contribution to the unity of the human family.
Hello! My name is Holly Tegeler Morgan and I have been writing poetry since Junior high. I was inspired to write by my English teacher at the time, who just happened to be my best friends mom. We are STILL best friends to this day. I am a single mother of four beautiful children and a full time college student! I am currently pursuing my Bachelor of Science degree in Psychology. I am also a 3 year survivor of Inflammatory Breast Cancer! All these things make me the person I am today.
A love like ours
so precious, so rare

Your love to me
is like the air

Needed to live
so much to give

Surrounds my soul
a once dark hole

That never I thought
would feel love again

I had given up hope
of ever trusting a man

To hold my heart
within their hand

Pleading them not to shatter
the dreams we once shared

Only to suddenly feel
like they never cared

I now know
there is a man

That can hold my heart
within his hand

And love all the pieces
left behind from before

And piece it back together
never have I loved more

This one man
is all I will ever need

Just me and my true love
from now ''til eternity

Holly Tegeler Morgan
April 7, 2010
Rate, Comment, Share - Go To Poem Page

This is simply my idea of how things SHOULD be
Desire ensnares the heart;
Infatuation captivates the mind;
Passion inflames the body;
And Love, Love consumes the soul...

Hearts can break;
Minds do falter;
Bodies ultimately fail;
And Souls, Souls become trapped...

But if one nurtures the heart;
Stimulates the mind;
Worships the body;
And feeds, feeds the Soul...

Hearts can beat in unison;
Minds will think in kind;
Bodies move as one;
And our Souls, our Souls will be free...
Rate, Comment, Share - Go To Poem Page

My first crush and heartbreak all rolled in one. Opened my eyes to the world of poetry.
Across the room our gazes met
One look at you and I lose my breath
A more beautiful woman
I have never seen
Lips so rosy and full
My heart strings you pull
Eyes so beautiful and deep
Thinking of you I wonít sleep
I walk across, feeling bold

But alas anotherís hand you hold
O cruel fate
Is it me you hate?
So close to happiness
So close to bliss
But stolen away so fast
This pain I hope will not last
Rate, Comment, Share - Go To Poem Page