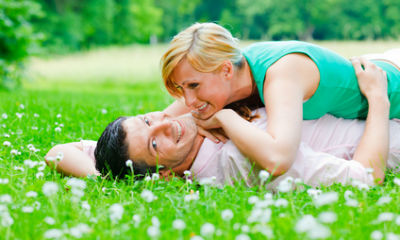 Love Poems for Him Or Her From The Heart
Love is universal. It unites humanity as one big family. Truly, it doesn't matter where you find yourself in the world, you will find people in love. While customs may vary, in love, nationality, language and culture don't matter. Love is something that we all desire. It forms a part of us no matter what corner of the world we come from. Sometimes two people may fall in love and even marry without even speaking the same language. That is the power love has to unite. It can unite two people or families or even nations. Therefore, let us all give our best in love. Just maybe, we can make a small contribution to the unity of the human family.

By Anne Smit
My crush is quite insecure. This poem explains what some of his problems are and how I'd love to help him.
How I'd like to
catch your nightmares
with my bare hands
and put them away
out of your reach.

How I'd love to
take away your insecurities
and replace them
with the wonderful thoughts
I have about you.

How I desire to
rip out your frustrations
and make you smile endlessly
maybe then you will see
how beautiful you are.