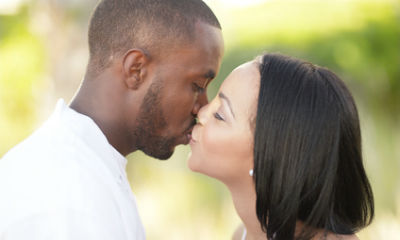 Dating is a part of a relationship that is unique, diverting and pleasurable. It seems to progress in enthralling stages. In the beginning you feel a nervous excitement that can't be calmed. As your relationship continues, dating serves as a captivating way to find out who a person really is. Sharing experiences together allows you to see that person, and even yourself, for what you truly are. Then there's the part where you begin to expose your innermost thoughts, feelings and desires, perhaps as you never had before. Though the initial excitement and nervousness may fade, the security and love that replaces it is beautiful too. The sweetness of dating should be relished.
Words from a man, for when a woman wonders what he's thinking when they hang up.
"When you text me, I can't seem to open the text fast enough to read it.
When you call me, I fumble my phone in a rush to answer.
When I talk to you on the phone, I want to reach through and caress your beautiful face.
When there's silence on the phone, I want your phone to be my lips kissing your ear.
When you speak, the rest of the World is silent to me.
When we hang up, I stare at your name on my phone and I smile.
So before I close my eyes to begin my sweet dreams of you, I hold my phone close to my heart, and hope that all my love for you will keep us connected."