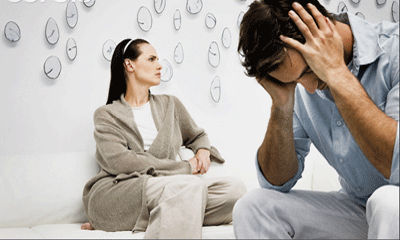 Apology and Forgive Me Poems
To forgive is divine. It is a trait that we learn from our creator. He has shown us that is possible to repent from our sins and that we can forgive others as well. Forgiveness is more than saying the words, "I forgive you". If you still harbor hatred in your heart this is not true forgiveness. In order to truly forgive you must put myself in the other person's place. You must try to understand how they could do such a thing to you. When you understand what has led them to that act, you may be able truly forgive them.
I'm Sorry Poems: 1-14 of 14
1
After being married for 29 years, my husband suddenly left me for another woman. Over the course of the next 8 months, we had the saddest time of ..........
Read Complete Poem

When time are tough in a relationship, try to remember the good things, they always out weigh the bad.
Read Complete Poem

You know sometimes I do not know how to stop the things I say. Quickly building a defense against what come and what may.
Read Complete Poem

By Kaleilani Pilialoha Silva
If you are going to love me, love me deeply If you break my heart, then break it all. If you are going to care, care for me completely. ..........
Read Complete Poem

I made this poem for my ex. When people say you learn your true feelings after you loose something, you have to witness it first hand to actually ..........
Read Complete Poem

My boyfriend and I went through a lot. He had broken up with me and I wrote this and I was going to send it to him, but we are now better then ever, ..........
Read Complete Poem

The intense despair and longing for a second chance.
Read Complete Poem

I wrote this poem because I have made a lot of mistakes with the best girl I will ever know, I just want her to know that I do listen and I do care ..........
Read Complete Poem

This is to the girl I love so very much, we had our problems and split up because of me and I did some really messed up things after we broke up so I ..........
Read Complete Poem

Guess all relationships change. We're just human. Can't get the words out just send this to whomever you need to know
Read Complete Poem

By Zoulaikha Eve-Marie Younoszai
This poem is asking for forgiveness of past errors.
Read Complete Poem

I made some mistakes but they are things that can be overcome
Read Complete Poem

This poem is also dedicated to my partner....... Love you baby always and forever xxxxxxx
Read Complete Poem

I wrote this after me and my hubby had a fight and I spent my night on the couch
Read Complete Poem

I'm Sorry Poems: 1-14 of 14
1