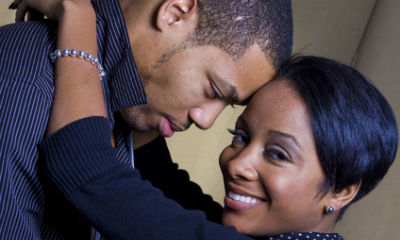 True love is something so elusive that many refuse to accept that it exists. Their incredulity is understandable considering what a me-first world we live in. When people seek only to please themselves, they will never be capable of finding true love. True love is self sacrificing. True love is not blind to faults, but it is willing to look for the best in others, focus on their good qualities. True love is not principally about receiving, but rather true love looks for opportunities to give. True love between two people is the most precious of gifts. It is the one of the few things left in this world that can endure an entire lifetime, for true love is stronger even than death.

By Raiza Rafols
I wrote this poem for my ex-boyfriend when we were still together. I'm carrying his baby right now. Too late to find out that he still has a wife! For 1 year of being together, I never found out that they were not yet separated. Anyway, I wrote this poem before I found out everything about him. But I'm already carrying his child. I'm living my own life now and never talked to him again.
Time runs so fast,
Everything seems in a rush.
It happens like a lightning,
Oh sure! it was ecstatic but frightening!

Yesterday we were friends,
Today we are lovers.
Yesterday we like each other,
Today we are crazy about each other.

I can just imagine the heart-breaking reaction of my mom,
when I'll say soon her dear daughter will be a mom.
Thinking about it makes my heart torn apart,
and I could not stand seeing her being hurt.

So Dear, I may leave,
but my love for you will never fade.
I'll be back just to wind up a little bit,
So I'll say, "pls. wait".

I am looking at the clouds at the zenith,
Thinking of what life I would have when you're with?
It may not be as easy as what you think,
but as long as you love me, I know I won't sink.