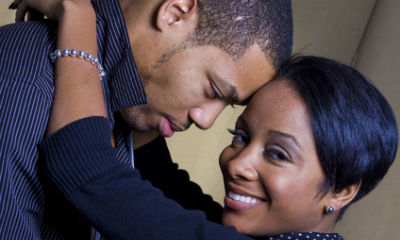 True love is something so elusive that many refuse to accept that it exists. Their incredulity is understandable considering what a me-first world we live in. When people seek only to please themselves, they will never be capable of finding true love. True love is self sacrificing. True love is not blind to faults, but it is willing to look for the best in others, focus on their good qualities. True love is not principally about receiving, but rather true love looks for opportunities to give. True love between two people is the most precious of gifts. It is the one of the few things left in this world that can endure an entire lifetime, for true love is stronger even than death.

By Raiza Rafols
I wrote this poem for my ex-boyfriend when we were still together. I'm carrying his baby right now. Too late to find out that he still has a wife! For 1 year of being together, I never found out that they were not yet separated. Anyway, I wrote this poem before I found out everything about him. But I'm already carrying his child. I'm living my own life now and never talked to him again.
Time runs so fast,
Everything seems in a rush.
It happens like a lightning,
Oh sure! it was ecstatic but frightening!

Yesterday we were friends,
Today we are lovers.
Yesterday we like each other,
Today we are crazy about each other.

I can just imagine the heart-breaking reaction of my mom,
when I'll say soon her dear daughter will be a mom.
Thinking about it makes my heart torn apart,
and I could not stand seeing her being hurt.

So Dear, I may leave,
but my love for you will never fade.
I'll be back just to wind up a little bit,
So I'll say, "pls. wait".

I am looking at the clouds at the zenith,
Thinking of what life I would have when you're with?
It may not be as easy as what you think,
but as long as you love me, I know I won't sink.
Rate, Comment, Share - Go To Poem Page


By Heather Simcox
The Love Of My Life
A day to remember
I remember that very special day.
The day you walked into my life
And captivated my heart. And you
Took my breath away.
That day was so special to me, because
I got the chance to see you smile.
The chance to see that look in your eyes
The look that said I love you.
Each night when I went to bed I would
Lay my head back down, and I would pray,
Lord, don't let this be a dream because I
Know lord you brought him into my life.
And he's my only hope.
There was an empty place inside of my soul
It's the place that i've tried to fill over and over
Again.
And then that day my day to remember, when you
Became part of my life, you filled that empty place
And made my life complete.
And now my vow to you is to always love you no
Matter how bad things get. And to always be there
For you in good times and in bad. And to be your
Eternal soul mate.
Thank you for that very special day, a day to remember........ I love you...........
Rate, Comment, Share - Go To Poem Page

The woman for who I write this poem is my life. She haunts me every day and night. She lives in other country but I have hope someday we will live together on the reciprocal love. She is a good woman and I'm blessed to have her in my life.
if love can dry your tears
if love can comfort your fears
if love can bring you a smile
if love can make your life worth-while
if love can change your desert green
if love can push away your pain
if love can make you fly on a moving carpet
if love can let you see a magical sunset
if love can bloom your heart with rainbow
if love can let you sing like a yellow
if love can break your loneliness
if love can fill your emptiness
if love can refresh your soul
if love can make you feel complete and whole
if love can bring a sparkle into your eyes
if love can show you the world wonderful and nice
for eternity I will love you.
Rate, Comment, Share - Go To Poem Page