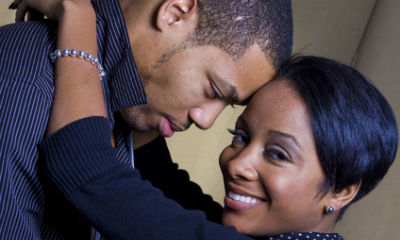 True love is something so elusive that many refuse to accept that it exists. Their incredulity is understandable considering what a me-first world we live in. When people seek only to please themselves, they will never be capable of finding true love. True love is self sacrificing. True love is not blind to faults, but it is willing to look for the best in others, focus on their good qualities. True love is not principally about receiving, but rather true love looks for opportunities to give. True love between two people is the most precious of gifts. It is the one of the few things left in this world that can endure an entire lifetime, for true love is stronger even than death.
True Love Poems: 1-11 of 11
1

By Raiza Rafols
I wrote this poem for my ex-boyfriend when we were still together. I'm carrying his baby right now. Too late to find out that he still has a ..........
Read Complete Poem

The Love Of My Life
Read Complete Poem

The woman for who I write this poem is my life. She haunts me every day and night. She lives in other country but I have hope someday we will live ..........
Read Complete Poem

After being married for 29 years, my husband suddenly left me for another woman. Over the course of the next 8 months, we had the saddest time of ..........
Read Complete Poem

I love sharing my poems. Hope you enjoy
Read Complete Poem

My love is for a girl whom I've let down too many times in the past through actions of selfishness. I was faithful, but my actions and involvement ..........
Read Complete Poem

True friends can turn into true lovers, most women love to say, friends first, this poem talks of just that. It's a wonderful thing to be friends ..........
Read Complete Poem

This is because it reminded me of someone I fell for :)
Read Complete Poem

I wrote this about a guy i thought i loved.
Read Complete Poem

Who knows love over time? Hearts cry in open rhyme. Birds sing in the night As sun screams for light- Drums relax; tempt to beat: Together, ..........
Read Complete Poem

Everyone dreams of love. It is a connection to another's soul. Love immortal and true, I love one. He may not be my true love. But this poem is what ..........
Read Complete Poem

True Love Poems: 1-11 of 11
1