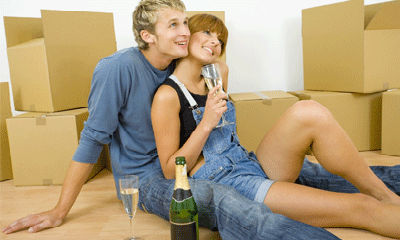 Poetry about First Love
There's just something about a first love that creates such profound emotions in us that we are indelibly marked by our experiences with the person who manages to steal our heart for the very first time. In fact, the memories of that special person seem to never fade. The first time we held hands, the first kiss, these are moments that are marked by an innocence and a timid sweetness that is unique to first loves and, quite honestly, difficult to describe in words. That first love, for a lucky few, may even create a bond strong enough to last forever.

By Edward Bonner (Fromen)
The poem is about a process of a kiss. And falling in love.
Testing the waters before it's too late:
A flutter of an eye, a peck on the cheek, the smell of her skin:
Is an adventure I seek:
After our night:
Alone in bed:
What thoughts may lie ahead?
Smile so bright:
Twinkle in her eyes:
Will she answer my call for a second night?
Greeting at her door:
A kiss on her hand:
Adorable and soft; I see a blush; will she understand?
Dinner date and a movie is a night that I plan:
Hours of talking and laughing;
Time to take her hand:
Walking to the door:
My mind is spinning:
Learning to love:
Is this the beginning?
Palms sweaty, legs like rubber:
I look into her eyes:
Heart pounding like thunder:

Am I the one?
As she turns:
One moment of my life has stopped:
I feel her satin lips: A KISS!
Pure and innocent:
Unforgettable:
She has taken me to another world:
Unlocked a dream:
Opened my heart and filled my soul:
The greatest mystery has happened to me:
Each step we'll take to another level:
A kiss on her forehead; must be gentle:
I adore you; and comfort you:
Mysterious and sensual, is the look in her eyes:
When she is quiet, tell her she is beautiful:
For not to lie:
Actions are slow and unstoppable:
Nibble on her ear, a kiss on her shoulder.
She can't resist:
She looks away. Pull her close:
Listen to my voice:
How is this going to be?
When I kiss your neck and taste your lips:
Tell me baby!
You're my lover:
You're my partner:
This is our moment;
You can't resist.