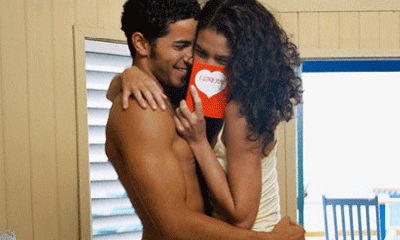 Poems for Saying I Love You
Have there ever existed three words that carry so much weight before? When we say I love you, we say so much. We may say, "you are more amazing than you'll ever know" or we may say, "nothing in this world could make me leave your side" or we may say, "you make me a better person and I want to spend my life repaying the favor". While those words should never be used carelessly, if they are left unsaid or used lackadaisically they can undo a relationship. Therefore, let us all say I love you to the person who deserves it, but never without looking deep into their eyes with all the soulful emotion love evokes.
By Anastasia Gackenheimer
This poem is about having fallen in love and loving everything about the love you share with that person.
Love you more than words can say

I'd like to kiss you, if I may.

I fell in love you looked so fine

How I wish you could be mine and I hope to see you again sometime.

Oh, darling please don't go away because I think of you each night and day.

You make me feel so alive, I'd drive a thousand miles to see you.

I want you as I thrive on your eyes like stars they shine so bright.

Being with you is so much fun, you make me come undone.

Baby, let's have some fun!

I'd kiss you till our lips are blue...