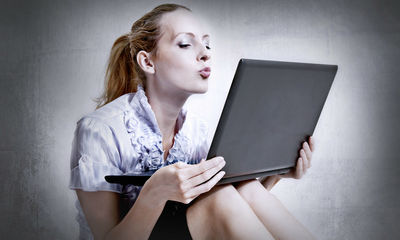 Long Distance Relationship Poems
Poems about Long Distance Relationships
Let's face it, long distance relationships are difficult. But the fact is, love doesn't care about area codes. Sometimes you find that perfect someone lives in another city, state, country or continent. And while it's not easy maintaining a relationship through phone calls, texts, emails and video chats, long distance relationships do have their benefits. For example, there aren't many things more romantic than being reunited with the one you love after being separated for some time. Distances create longing, desire, a yearning to be in the physical presence of that special person, something others might find lacking in their relationship. Though long distance relationships require more work, it is precisely for that reason that they can be incredibly rewarding.
My "Best Friend" has been in jail for 3 years now. I cannot wait for him to come home. He is the one person that truely makes me happy.
There's something in your voice that makes it all alright,
Something in your smile that gets me through the night.
A comfort in your grin that helps my day pass by.
A twinkle in your eyes that lights my darkened sky.
Your posture says "don't worry" and your laugh, it says "I care".
That kiss you blow when we say goodbye that says "I'm always there".
It's all these things about you I couldn't live without.
It's you that makes me happy, it's you without a doubt.