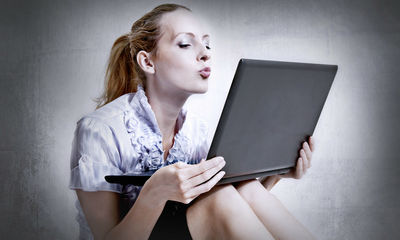 Long Distance Relationship Poems
Poems about Long Distance Relationships
Let's face it, long distance relationships are difficult. But the fact is, love doesn't care about area codes. Sometimes you find that perfect someone lives in another city, state, country or continent. And while it's not easy maintaining a relationship through phone calls, texts, emails and video chats, long distance relationships do have their benefits. For example, there aren't many things more romantic than being reunited with the one you love after being separated for some time. Distances create longing, desire, a yearning to be in the physical presence of that special person, something others might find lacking in their relationship. Though long distance relationships require more work, it is precisely for that reason that they can be incredibly rewarding.

By Tina Shondrick
Written for my boyfriend who is in jail, trying to let him know that I love him and he doesn't have to worry about losing me. All my Love, Tina
IF you only knew that falling for you was the last
thing on my mind….

IF you only knew how sexy you are
and how I thought that body of yours was so fine..

IF you only knew that when you put on your sweet charm;
I feel myself melting right into your arms…..

IF you only knew when you whisper baby talk to me
I try so hard to hold back my laughter unsuccessfully......

IF you only knew how happy I felt when I opened up my eyes
and there you still were right by my side....

IF you only knew that sometimes I thought
maybe I should leave and just be on my way…..

IF you only knew how my heart would ache
at the thought of not seeing you each day…..

IF you only knew that from the start
your magic touch had captured my heart…..

If you only knew that I want all Haters to know, there''s no chance of breaking us up;
our love is a solid, strong unbreakable bond…….

IF you only knew how time stands still for me
when were laying in each others arms…..
my legs are tangled up with yours
and no one can do me any harm……

IF you only knew how much I love you now….
IF you only knew how much I care…..
IF you only knew you're in my blood…..
then you would realize that only you
are my everlasting love…..