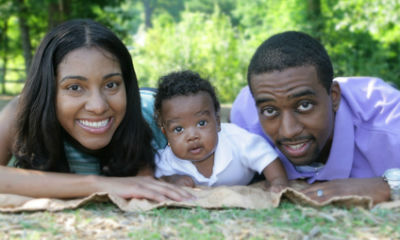 Poems for Wives
A man with a faithful wife who will give birth to his children and help him raise them is truly lucky. A man wanders around as a half a person until he can convince a woman to be his better half. This is not an easy job for his wife. The gift of children is a present that a man can never understand. First a woman's body goes through the pain of pregnancy and childbirth then her body is left to heal. The bond that a mother builds with her child causes her worry throughout her life. The spiritual umbilical cord is never severed. To be a wife and mother are difficult, yet they have great rewards.

By Sean Short
My wife and I we're trying to work through the most difficult time in our lives when I wrote this poem. She had an affair and had fallen out of Love with me. I wrote this poem and bought her a ring that had 3 bands inscribed with the words Faith, Love and Hope. I was going to give her the ring and this poem for Christmas this year but before I could she left. I need to share this with someone because the person it was intended for never got to read it.
Hope

I promise to have hope when weíve strayed off the path
To know in my heart and accept Godís wrath
That the things that He does are not to be cruel
But to make us realize that weíve acted a fool
Replace all our fear and doubt with hope
When we feel weíre at the end of our rope
Healing takes time, well get back on the right track
I will be waiting for you when youíre ready to come back

Faith

I promise to have faith in You, in Us and in God
It has struck my heart and soul like a lightning rod
Faith is the strength that will make our relationship strong
It makes my Love for you forever long
Faith is something we can rely on when we feel that were lost
We must never doubt it whatever the cost
When we find true faith, we can find true Love
All we need to do is trust in the Lord above

Love

I promise to Love you through the good times and bad
Iíll Love you when Iím angry, hurt and mad
Love is a choice Iíve made to devote my life
To making you, Michelle, my world, my wife
Nothing will ever change that choice that Iíve made
Even when we feel our Love start to fade
Itís inside my soul, and nothing can shake
My Love for you, thatís a promise I wonít break
Rate, Comment, Share - Go To Poem Page


By James B Brothers
This poem was a long time coming, it is for the love of my life, Shelly. We were high school sweethearts that went apart and after 23 years, we found each other again. the love we had them has blossomed even more. Shelly, I Love You and cherish you forever more.
The day you came into my life will be cherished always.
An angel sent from heaven above for my lonely heart to hold.
My heart is no longer lonely, but instead
filled with the wonder of a love like Iíve never known.

When you first held me, it was magical!
A touch no other but my soulmate could provide.
Truly the passion needed no words.

Your kiss on my lips is something I long for each day.
With a single kiss the intensity of your love so incredibly clear!

Your eyes melt me with emotion so intense it is beyond belief.
A caring and unconditional love that shines from them
that makes me shiver with excitement for our life to come.

Each day your smile fills my heart with a joy like no other.
Oh but to have you in my life is truly a blessing!

On the day we wed...
I promise to you yet again my unconditional love and devotion.
For I will cherish each day that God gives me with you,
our own little piece of heaven on earth.

I will love you always.
Rate, Comment, Share - Go To Poem Page


By Miles Fredette
I am a soldier currently in Iraq and I wrote this poem for my gorgeous wife. It reminds me of our good times together and how I intend to be there for her always..until we both die
we're alongside the ocean, the gentle sea breeze is flowing through your hair revealing your sapphire eyes
our hands are united embraced in which feels like a lifetime of love
the sun is slowly falling, giving way for a new day
it feels as if we're being born again, given a new chance
a chance to learn of mistakes past and generate an abundance of love in which we've never felt
the sky is a gorgeous display of colors, unimaginable beauty
a ray of sun shines through a passing cloud and it finds us
you stare out into the now orange sea, the ocean is reflecting in your eyes as I bring your body closer to mine.
I feel as if there's no one else
in the universe but you and I, as all senses fail
it's as if we were meant to be here at this moment in time together
we are united by love and lust and I hope that just like the sun we will one day fall together to make way for new life and new days
a beautiful surrender
Rate, Comment, Share - Go To Poem Page