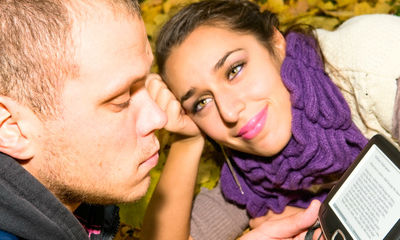 Poetry is power. Poems have the ability to create emotions out of words. Through poems a simple sheet of paper can change the way you think and feel. The artistic ability to craft a rhyming poem that turns words to music and can leave you feeling that your very soul has been laid bare is pure genius. Art is often inspired by love, so it is no surprise that when you couple the force poetry has with a person's most intense emotion, love, you have created something that will resonate, perhaps forever, in the deepest part of one's being.
Rhyming Love Poems: 1-5 of 5
1
This is a poem of how I felt for the man I was in love with a great deal. He inspired me and opened my mind to so many things that I never ..........
Read Complete Poem

A descriptive poem about the time when I felt so in love, it hurt.
Read Complete Poem

Do you want to know what REAL TRUE LOVE is?? THIS is it :)
Read Complete Poem

these are just feelings that most people have of, the love of their lives
Read Complete Poem

In relationships, reassurances are often required during or/and after tough times.
Read Complete Poem

Rhyming Love Poems: 1-5 of 5
1