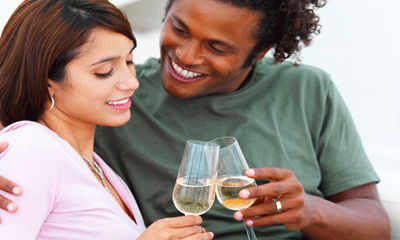 Short Love Poems for Him and Her
Strong relationships are characterized by people who make their significant other feel appreciated. Sometimes though, our daily routine becomes so hectic we forget this important aspect of successful relationships and begin to assume our companion feels valued. We must constantly reassure each other of the love and appreciation we feel. We must learn what touches that special person's heart. Short love poems are a perfect way to remind someone what we feel for them. Since they are short, they are memorable. They can remind someone why they fell in love, strengthening the bond that can so easily become weakened in today's unloving world. So get inspired! Write something short and sweet for the one that means the most to you.

By Courtney Lea Braswell
I am now 18 and in love with my boyfriend. I plan to be a first grade teacher. I love kids, shopping, and being with my boyfriend.
You are the wings of my heart
in the past I have been torn apart
You picked me back up to my feet
and now my heart has a steady beat
never more will I cry
because you have helped me spread my wings and fly
Rate, Comment, Share - Go To Poem Page

I am a 21 year old from India. I like reading and writing poems. This is a poem written after a true incident.
Your coming,
Like the first drops,
Touching the thirsty earth,
Creating a music,
Heard by the souls,
Opened by love,
Makes me smile beyond.
Rate, Comment, Share - Go To Poem Page

This is about a boyfriend who I was madly in love with. I love writing poems when I have good inspiration.
I love you more than I love myself.
I love you more than life itself.
I love you so much you couldn't possibly understand.
I will love you forever and always.
Till death due us part.
I will love you till the moon doesn't rise and the sun doesn't set.
Please just remember that I will love you forever.
Rate, Comment, Share - Go To Poem Page