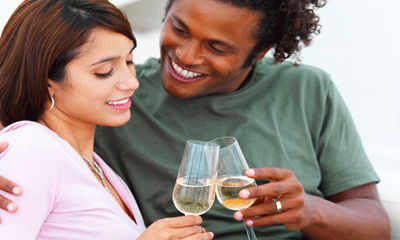 Short Love Poems for Him and Her
Strong relationships are characterized by people who make their significant other feel appreciated. Sometimes though, our daily routine becomes so hectic we forget this important aspect of successful relationships and begin to assume our companion feels valued. We must constantly reassure each other of the love and appreciation we feel. We must learn what touches that special person's heart. Short love poems are a perfect way to remind someone what we feel for them. Since they are short, they are memorable. They can remind someone why they fell in love, strengthening the bond that can so easily become weakened in today's unloving world. So get inspired! Write something short and sweet for the one that means the most to you.
This poem is about what love can feel like. How there are good times and bad.
The life of love is a life of pain
But this life has so much to gain
There are ups and downs
But love always comes around

You seem to struggle and fall
Then someone helps you through it all
The life of love may not seem sensible
When you're in love you feel invincible