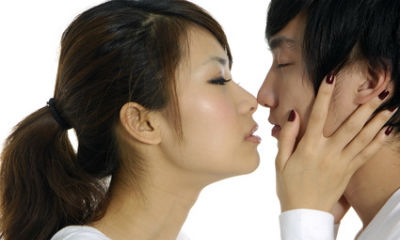 Encouraging Poems for him or her. Uplift your lover with our motivational love poems perfect for expressing your feelings.
It can be disheartening looking for love. This is because love is not something you can force. Sometimes there is someone who catches your eye but they don't feel the same or the timing just isn't right. In fact, it's impossible to look for love, you can only wait for it. These are not reasons to give up on love though. The best relationships seem to just happen. If you keep your heart open to love, love will eventually find you. Hold out for the right person at the right time and it will be worth the wait. You will have found something invaluable. Once love has found you, treasure it and work hard to keep it.

By Lauren Krupinski
I got the idea to right Angel in Flames, because out of all of the poems I have written, I have never written one about my family. My Dad is a firefighter, and I worry every time he leaves to go to a fire that he won't come home. I know how hard it is to be married to a man always in the line of danger, because my Mom has to go through it every day. There are so many people who lose a loved one suddenly that we never forget to tell my Dad good-bye before he leaves.
We met under candle light,
dancing across eyes,
a hidden passion burned brightly
released in each sigh.

We married unknowing,
what our future would hold,
that passion was a mystery,
I had never been told.

My angel in flames,
standing brave and tall,
lived to save others,
whenever the call.

When he was needed,
neither of us would know,
but he would always be ready,
to leave me and go.

He was strong,
in both name and in heart,
his life of protecting,
established at the start.

It brought tears to my eyes,
watching him from the bay,
to take one look back at me,
then start away.

I thought that my angel,
would be sent for just me,
but to watch over all,
was how it must be.

I cradled his life,
with a deep, tender love,
but there comes a time,
when you must release that dove.

One day he left without a kiss,
leaving my heart broken and sore,
I thought he had finally returned,
But it was a priest at my door.

My angel in flames,
I often sit and wonder why,
that one day you left me,
and didnít say good-bye.